Shopping Cart
Your Cart is Empty
There was an error with PayPal
Click here to try again
Thank you for your business!
You should be receiving an order confirmation from Paypal shortly.
Exit Shopping Cart
The Home Inspector's Blog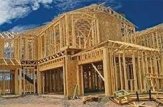 Buying a brand new house?
Charleston's economy is booming and it's a great time to buy a newly built home. Are you building from scratch or, are you purchasing a home that's just about finished?  In either case, you may be on the fence as to whether you should spend the extra dollars to have a home inspection. It's new construction after all, what could be wrong? And there's a one year builder's warranty -- you'll surely be able to identify any repair needs while living in the house. Plus, your builder has an excellent reputation for quality construction.
All good reasons to forgo the extra expense of having your brand new house inspected. But have you considered . . .
Sure, you'll see the nail pops in the walls and notice the door that just won't latch. But how often do you think you'll go into the attic or crawlspace during everyday life?  Certainly you'll be in the attic to pack away long-term storage and to retrieve holiday decorations, though you may never have a reason to go into the crawlspace.
Would you be able to identify a structural, electrical, plumbing or HVAC system or component that's not installed as it should be? And, are there any safety hazards as a result of installation that isn't quite right?
Certainly the building inspector has been to your home to ensure it meets building code requirements. That said, a home inspector will view your home from a different, broader perspective and will identify repair needs to ensure that all the parts and pieces of the home are installed right and work as they should.
Know your home is built right, right from the start.
When your house is nearly complete and just before closing, the builder will schedule a walk-through with you so that any last cosmetic concerns can be identified for repair.
Backing up a couple of days before the builder's walk-through is the time to have it professionally inspected by an independent, certified home inspector. At this time, your home inspector will identify any functional problems related to the home's systems that may not be identified during the builder's walk-through.  Plus, Solid Ground will teach you all about your new house and show you how to maintain it as well -– this is especially useful if you're a first-time home buyer, if you've been living in an older home or, if you've just moved from a northern climate and could benefit from an overview of how a southern home is built. 


And importantly, in our experience professionally and having lived in a new home community ourselves, home buyers who have their brand new house inspected seem to be more satisfied with their home in terms of its construction and quality that those who do not. 
New Construction Inspection
1. Pre-Drywall Inspection 
This early stage inspection takes place after the framing, roof, plumbing, electrical and HVAC have been installed and right before the drywall goes up. The purpose of this inspection is to ensure the framing and all systems behind the walls are built to satisfaction. Inspection Fee: $175+ based on square footage. Please call for a quote.  


2. Finished/New House Inspection
This is a full inspection of the home once construction is completely finished just before closing to ensure all systems are properly installed, in good working order and that there are no significant defects. Inspection fee is based on square footage:
Up to 1,000 sq.ft.           $325

1,001 to 1,300 sq.ft.      $350

1,301 to 1,800 sq.ft.      $375

1,801 to 2,300 sq.ft.      $400

2,301 to 3,000 sq. ft.     $425




*for larger homes, please call for quote

*+35 for detached garages
Here's what a seasons Realtor said when we inspected his brand new home ... 

"There are certain benefits to using an independent third party home inspector to inspect a new construction property. An important benefit is that it provides the buyer with a level of detailed information about the home that often does not occur from the new home builder's staff during the walk-through with the home buyer prior to closing.




Perhaps the main thing a Solid Ground home inspection can provide to the buyer of a brand new home is an extra measure of confidence that comes from knowing exactly what you are getting. They do a very thorough job of examining a house for the proper readiness, form, and function of the new home's system and features. When he gets done inspecting the house, you WILL know what you've got."






New Homeowner?
There are a few very useful tools homeowners should have on hand . . .
Tape Measure: $4

Measuring house projects requires a tape measure, not a ruler or a yardstick. Be sure to get a good quality, easy-lockining 3/4" wide, 16ft. long tape measure

Caulking Gun: $15

Caulking is the process of sealing up cracks and gaps in various structures and certain types of piping. Caulk should be applied only to areas that are clean and dry.

Screwdriver Set: $20

It's best to have four screwdrivers in your set -- a small and large version of the Flat-head and Phillips-head screwdrivers. Electronic screwdrivers are handy, but they're no substitute for the manual screwdrivers which can reach into more places and are less likely to cause damage.



Duct Tape: $3

This tape is extremely strong, water resistant and sticky and is used for many household purposes.

Claw Hammer: $10

A good hammer is one of the most important tools you can own.
Use it to drive and remove nails and to pry wood. While it comes in all sizes, a 16 oz hammer is the best all-purpose choice.

9-inch Torpedo Level: $9

Only a level can be used to determine if something, such as a shelf, appliance or picture, is correctly oriented. The torpedo-style level is unique because it not only shows when an object is perfectly horizontal or vertical, but it also has a gauge that shows when an object is at a 45-degree angle.



Flashlight: $5

None of the tools on this list are of any use if you cannot visually inspect the situation. A traditional two-battery flashlight is usually sufficient.

Plunger: $10

A clogged sink or toilet is one of the most disturbing problems that you'll face. With a plunger on hand, you can resolve issues relatively quickly. It is best to have 2 plungers - one for the sink, another for the toilet.

Slip Joint Pliers: $5

Use slip-joint pliers to grab hold of a nail, a nut, a bolt and much more. These types of pliers are more versatile because of the jaws, which can be opened larger at the joint, have both flat and curved areas for gripping many types of objects.



Electrical Tester: $11

Also called a 'voltage tester', this tool tests for the presence of live AC voltage - great for testing circuits before beginning any electrical work, or testing faulty outlets for the presence of power. Remember to test it in known working outlets before you use it to be sure it is still working.



Needle-Nose Pliers: $8

These are both gripping and cutting pliers used by electricians to bend,
reposition and cut electrical wires. They are especially useful for reaching into cavities when cables or wires are not reachable or stuck.

Electrical Stud Finder: $10

Incredibly helpful when searching for the studs behind your walls to support shelves or other fixtures. This tool measures the density of the material the sensor is over, i.e. drywall is thin and low density whereas wood studs are solid and more dense.

Adjustable Wrench: $10

This tool has a move-able jaw that adapts the tool to different size projects.

We are excited to start working on our blog! Content coming soon!
0

/