Shopping Cart
Your Cart is Empty
There was an error with PayPal
Click here to try again
Thank you for your business!
You should be receiving an order confirmation from Paypal shortly.
Exit Shopping Cart
The Home Inspector's Blog
| | |
| --- | --- |
| Posted on December 16, 2016 at 1:50 PM | |
When Should You Replace Your Furnace?
No one wants the furnace to break down during winter. Here are the obvious and subtle signs to watch for before your furnace goes out.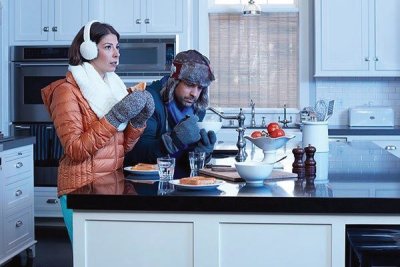 With a change in the calendar comes an inevitable change in the weather. As colder air creeps in, you'll want to be sure your furnace is up to the challenge. Of course, not all household breakdowns come with warning signs; but your furnace could be warning you it's time for a replacement. Here are the key signs to watch out for:







You Have An Old Furnace




Household systems and appliances don't last forever. The average lifespan of a furnace is typically between 20 and 30 years old. If your home is around that age and you still have the original furnace, you should be preparing yourself for the inevitable. It may be time for an upgrade.




Your Energy Bills Are Going Up 




The rise in energy costs may not be the only reason your heating bill is going up each winter. Over time, furnaces lose efficiency, particularly if they haven't been regularly maintained. As time goes on, you may find you need to run your furnace longer to get that same toasty, warm feeling. Naturally, the longer you run it, the more oil or natural gas you use. Instead of spending so much on your monthly utility bill, it might make more sense to invest in a new energy-efficient model.




You Constantly Adjust The Thermostat




If some rooms are toastier than others and you have to turn up the temperature in cooler rooms to compensate, it could be that your furnace can't properly distribute the air throughout the house to maintain a consistently warm temperature. 




Your Home Smells Stale




Older furnaces aren't great at cleaning and moisturizing the air. Sometimes, homes with older furnaces also accumulate dust and other airborne allergens -- like pet dander -- more easily. Poor indoor air quality is nothing to sneeze at. Viruses can actually linger in your home when air isn't what it should be. Even your plants can be droopy when the furnace isn't doing a good job.




Your Furnace Is Making Strange Noises




Generally speaking, a properly functioning furnace should run smoothly without making a lot of noise. If you hear banging, popping, squealing, rattling, especially if you've never heard that from your furnace before, it could be a sign your furnace is going to fail. Also, if you hear the blower running when it shouldn't be or if the air is cold instead of hot, your furnace may need to be replaced.




You've Had Multiple Furnace Repairs In The Last Two Years




It's not surprising that as furnaces age, they may need more and more repairs to keep running. They're like cars in this sense. And just like with cars, when the cost to repair repeatedly adds up to more than the cost to replace, then it just makes sense to look at getting a new one. Typically, furnaces have more repairs in the last two years of their lifetime than during any other time. So if you're noticing more repairs than in the past, a new furnace should probably be in your near future.




You Haven't Been Feeling Well




It's not uncommon for older furnaces to develop cracks in the heat exchanger. When this happens, carbon monoxide could leak into the home undetected. This is why it's recommended to have functioning carbon monoxide detectors on every level of your home. If you don't and haven't been feeling well, your furnace could be to blame. Symptoms of carbon monoxide poisoning include frequent headaches, nausea, disorientation, burning in the eyes or nose, as well as other general flu-like symptoms. If you or any members of your family are experiencing symptoms like these, call a technician immediately. In the meantime, air out your house by opening windows. 




Of course, a new furnace can be a big expense, so it's always best to care for the one you have for as long as you own it. Regular routine maintenance is key. Regardless, repairs from time to time are not uncommon. Repair costs can still add up. An American Home Shield® Home Warranty Plan is a smart way to protect your budget and control the hassles of repairing your furnace, as well as other household system components and appliances.




Unlike homeowners insurance, a home warranty is a service contract that covers the repair or replacement of important home system components and appliances that break down over time. A home warranty can help save you money.




Categories: Maintenance

0

/